The result of the 38th IRINO PRIZE
for Chamber Music Composition, 2017
We would like to announce the result of the 38th Irino Prize in 2017. The Selection Committee has been held on September 24th, 2017 at the NPO JML Yoshiro Irino  Music Institute, Tokyo.

The Awarded Composition and Prize Winner
(two winners, 100,000 Japanese yen each)
"Ring…Tree Rings" for String Quartet (15 min.)
Composer : HUI, Tak Cheung
(1983, born in Hong Kong, residence in USA)
Profile of HUI, Tak Cheung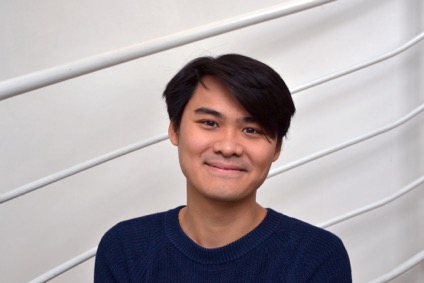 He is a Hong Kong-born composer. Over the course of his career, he has been awarded numerous prizes include Leibniz Harmoniens International Composition Competition 2016, Atlas Ensemble Composition Competition 2014 etc. His recent collaborations include 10/10 Ensemble at the Huddersfield Contemporary Music Festival and Looptail Ensemble at the Gaudeamus Muziekweeks and MDI ensemble at the Composit Music Festival.  He started self-learning guitar and played in a rock band before he started his formal education of music at Hong Kong Academy for Performing Arts and completed his masters' degree in Composition at Conservatorium van Amsterdam.  Since 2015, he was given a fellowship from Boston University Center for New Music to pursue a Doctoral degree. He is currently pursuing a further degree at IRCAM Cursus. His compositions are for western or traditional music, as well as multi-media work and Chinese Opera arrangement. His works have been published by Huddersfield Contemporary Record and Hove Record.
"Atmenwerk" for 8 performers (fl.s, cl., bsn., perc., organ, vl., vla, and vc.) and an audio track (17 min.)
Composer : HIRVELĀ, Jouni
(1982, born/residence in Finland)
 Profile of HIRVELĀ, Jouni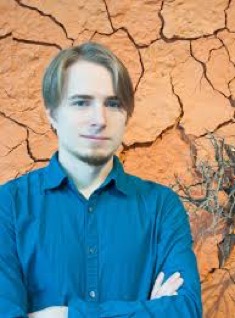 He is a Helsinki based composer who holds a Master Degree from a Sibelius Academy where he studied with Veli-Matti Puumala and Tapio Nevanlinna. He also studied in Berlin with Elena Mendora at Universität der Künste. He participated in Numerous master classes and workshops including one of with Kaija Saariaho, Marco Stroppa, Chaya Czernowin and Hans Thomalla. His works has been selected to or commissioned by various festivals and concert series in Finland, in Germany, in Turku and in Korea. In 2015 he had a profile concert at Helsinki Music Center. He has collaborated with many famous ensembles (Talea Ensemble, Orchestra Ensemble Kanazawa etc.) . He was a finalist in Rautavaara Chamber Choir Competition (2012) and Feeding Music Competition(2015).
====================
Total of Entries: 118 compositions from 37  countries
Jury of this year: Joji YUASA (absence), Yoriaki MATSUDAIRA, Satoshi TANAKA, Takayuki RAI , Mari TAKANO, Masahiro MIWA (Chairperson), and  Haruyuki  SUZUKI
Award: 200,000 Japanese yen (100,000 Japanese yen each)  and a certification