We would like to announce the results of the 41st and the 42nd Irino Prize in 2020. The Selection Committee was held on 21 November, 2020 at the NPO JML Yoshiro Irino Music Institute, Tokyo.
---
The result of the 41st IRINO PRIZE
for Chamber-Orchestral Composition, 2020
"LIGHT-LAPSE II" (14 min)
Composer : Marco Longo (1979, Italy)
Award: 300,000 Japanese yen
The result of the 42nd IRINO PRIZE
for Chamber Music, 2020
"PERPETUAL MORNING" (14 min)
Composer : Jaime Belmonte (1988, Spain)
Award: 200,000 Japanese yen
---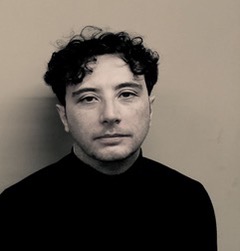 Profile of Marco Longo
Marco Longo is an Italian pianist and composer. He studied composition at Conservatory of Trento and Accademia Nazionale di S.Cecilia in Rome.
He followed composition courses at Accademia Chigiana in Siena, Fondazione Romanini in Brescia and Accademia Filarmonica in Bologna, took part in several seminars and master class by A.Solbiati, S.Gervasoni and N.Vassena, and was admitted at the Schloss Solitude Summer Academy by C.Czernowin, S.Takasugi and A.Wolman in Stuttgart.
His works have been performed in a number of festivals in Europe, USA and China, such as ISCM World New Music Days (Beijing), Nuova Consonanza (Roma) and Mise-en Festival (New York). And, he won many prizes and honorary mentions, for example, at National Prize of Arts "Premio Bucchi" (Roma), Jeunesse Musical Competition (Bucarest), Sun River Prize (China) and "L.Nono" (Torino).
His music has been broadcasted by Rai RadioTre and Radio Classica.
He is a co-founder and pianist of Moto Contrario, a musical ensemble and collective of composers and performers based in Trento.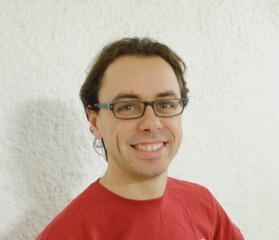 Profile of Jaime Belmonte
Jaime Belmonte is a Spanish composer and conductor based in Helsinki. His music is regularly performed in America, Asia and Europe and he works both as an independent composer and collaborating with different artists exploring transculturality, transdisciplinarity and new ways of expression using technologies. At the moment he is finishing his Master's Degree in composition at the Sibelius Academy under the guidance of Lauri Kilpiö and the mentor of Kaija Saariaho.His music has been awarded in competitions such as the 1st PAMPA residency and the 1st Witold Szalonek Composition Competition, and supported by the Martin Wegelius Foundation.As well as composer, conductor and teacher, he is a very active choir singer and has been founding member of the platform for contemporary music "Ineditio" in Murcia (Spain). He has also been part of the board of the Korvat Auki society for young composers.
---
Total of Entries: 12 compositions from 7 countries for the 41st, and 28 compositions from 15 countries for the 42nd.
Jury: Satoshi TANAKA(Chair), Takayuki RAI , Mari TAKANO, Masahiro MIWA, Haruyuki SUZUKI, and Rica NARIMOTO(absent)
Special Jury for the 41st: Yasuaki ITAKURA (Music Director & Conductor of Tokyo Sinfonietta)