The result of the 36th IRINO PRIZE for Chamber Music, 2015
Two Prize Winners for this year.
Awarded Compositions (100,000 Japanese yen each):
Fossiles de Lumière
for Flute, Clarinet, Saxophone, Accordion, Harpe, Violin, Viola and Violoncello (13'00")
Prize Winner Composer : Naoki SAKATA (1981, Japan, residence in France)
musica d'incanto
 for Oboe and Trio of Very Low Instruments for Apart: Contrabassoon, Contrabass and Tuba (18'20")
Prize Winner Composer :Rafael NASSIF (1984, Brazil, residence in Austria)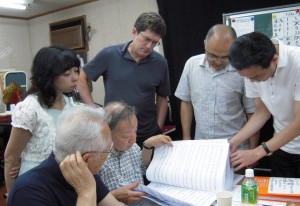 The IRINO PRIZE was founded in 1980 in honor of the late Yoshiro Irino, one of the most respected Japanese composers of his generation. The prize is administrated by The IRINO Prize Foundation which was established after his death, on June 23, 1980, by Mrs. Reiko Takahashi IRINO with the collaboration of renowned composers late Maki ISHII, Joji YUASA and Yori- Aki MATSUDAIRA.
The IRINO PRIZE is awarded to young composers who explore new directions and demonstrate innovative creativity. The IRINO PRIZE category alternates yearly, and is given for chamber- orchestral works (between 12 and 17 instruments) in even years, and chamber works (with or without electro-acoustic component) in odd years.
Irino Prize Award
500,000 JPY for Chamber-Orchestral work
200,000 JPY for Chamber music work with or without electro-acoustic component
Details and Application Form
37th Irino Prize for Chamber-Orchestral Work, 2016 (Deadline:23 June, 2016)
38th Irino Prize for Chamber Music, 2017 (Deadline: 23 June, 2017)
Note:
The regulation of the IRINO PRIZE for Chamber-Orchestral Work has been revised in summer 2012. Now, the chamber-orchestral work that has been already premiered, can be submitted to the Irino Prize for Chamber-Orchestral Work.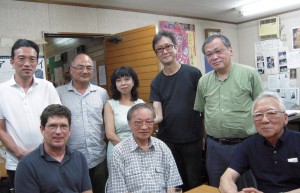 Permanent Juries
Joji YUASA, Yori-Aki MATSUDAIRA, Satoshi TANAKA, Takayuki RAI, Mari TAKANO, Masahiro MIWA, Haruyuki SUZUKI
Guest Jury for Chamber-Orchestral work
Yasuaki Itakura (Tokyo Sinfonietta)
Organizer
THE IRINO PRIZE FOUNDATION
(Mrs. Reiko Takahashi IRINO, President)
c/o NPO JML Yoshiro Irino Music Institute
5-22-2 Matsubara, Setagaya-ku, Tokyo, 156-0043 Japan
Tel: +81-3-3323-0646
Fax: +81-3-3325-5468
E-mail: Contact Form
URL: http://www.IrinoPrize.jp